Support Your Favorite Fundraiser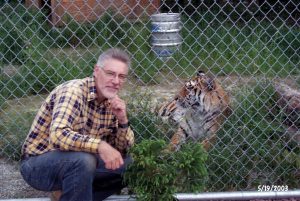 The Zoe Foundation Save the Tiger Challenge is not yet underway. When it begins, you can come here to click the link to your favorite fundraiser's FirstGiving page where your can make your donation. Your support will help your favorite fundraiser win the original La Enigme de Fuquay-Varina City Series Tribute (a $4,250 value). I will be donating my time to create this city series tribute.
Your donation, in any amount, will help the Zoe Foundation move forward with its goals. Even if you are not able to make a donation, would you help spread the word about this challenge through social media. That would really assist the challenge competitors. You can copy and paste the following short notice, or one of your own crafting, on your social media channels.
__________________________________________________
Check out this fundraising competition produced by the Zoe Foundation, a non-profit organization helping to save the tiger. Go to www.ZoeTigers.org and click on the puzzle piece.
___________________________________________________
As a supporter, you will have the opportunity to win a signed & numbered, limited edition, canvas La Enigme de Fuquay-Varina City Series Tribute Giclee (a $685 value – 5 available) or a signed La Enigme de Fuquay-Varina City Series Tribute lithograph (a $35 value – 45 available). By making a donation of $10, you will be assigned one (1) ticket into the Supporters Only drawing. For every $5.00 above $10, you will be assigned one (1) additional ticket into the drawing. You will have 50 opportunities to win. We will notify donors of the drawing location and date. You do not have to be present to win.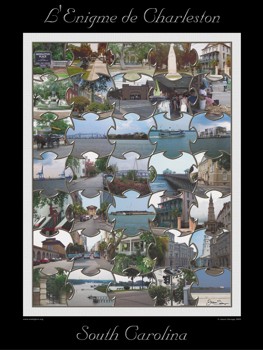 I want to mention that the La Enigme de Fuquay-Varina City Series Tribute has not been produced. I will design and create the original after the fundraising challenge is completed. An example of my City Series  is the L' Enigme de Charleston above. Click the piece for a section enlargement. You can review more of my work by visiting TheTributeMaster.com.
If you would like me to let you know you when the challenge begins, please use the notification form below.
Thank you for your interest and participation. The Zoe Foundation appreciates your support.